I took a
political test
today. My placement didn't mean much when it looked like this: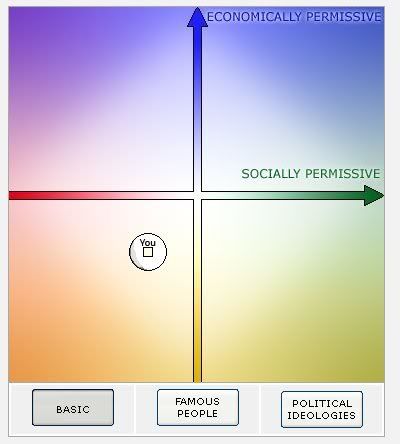 But then I clicked on the button to show how you relate to famous people: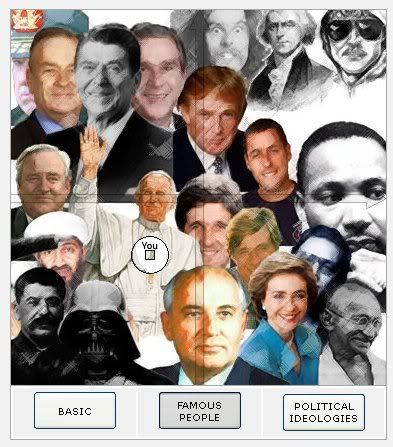 I kinda like that.
Also, what on earth is Adam Sandler's political affiliation? And who's the buggy eyed guy on the top in the middle?